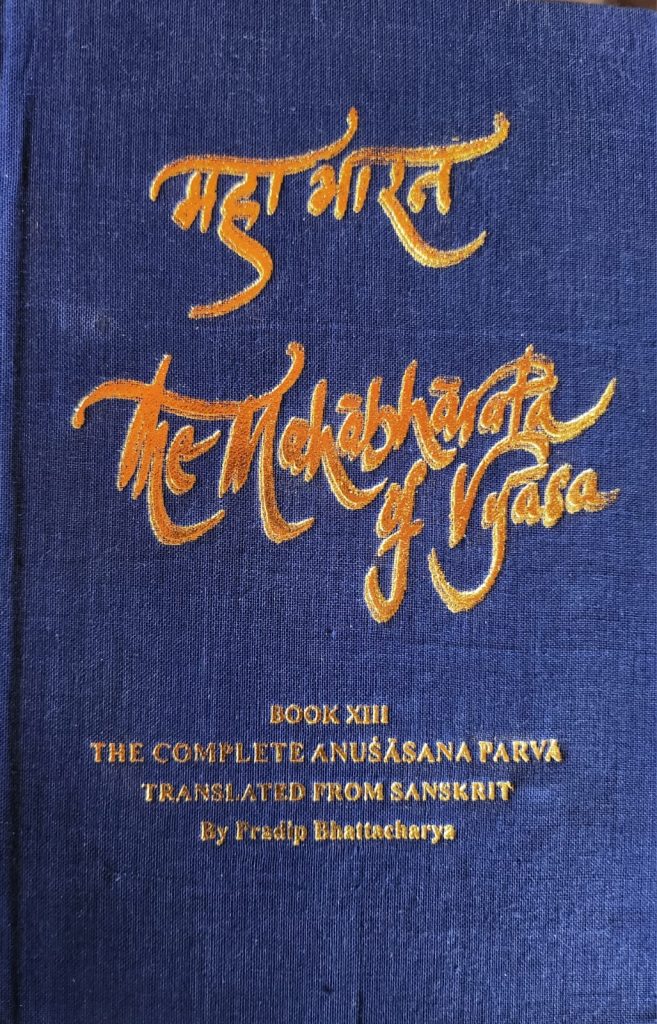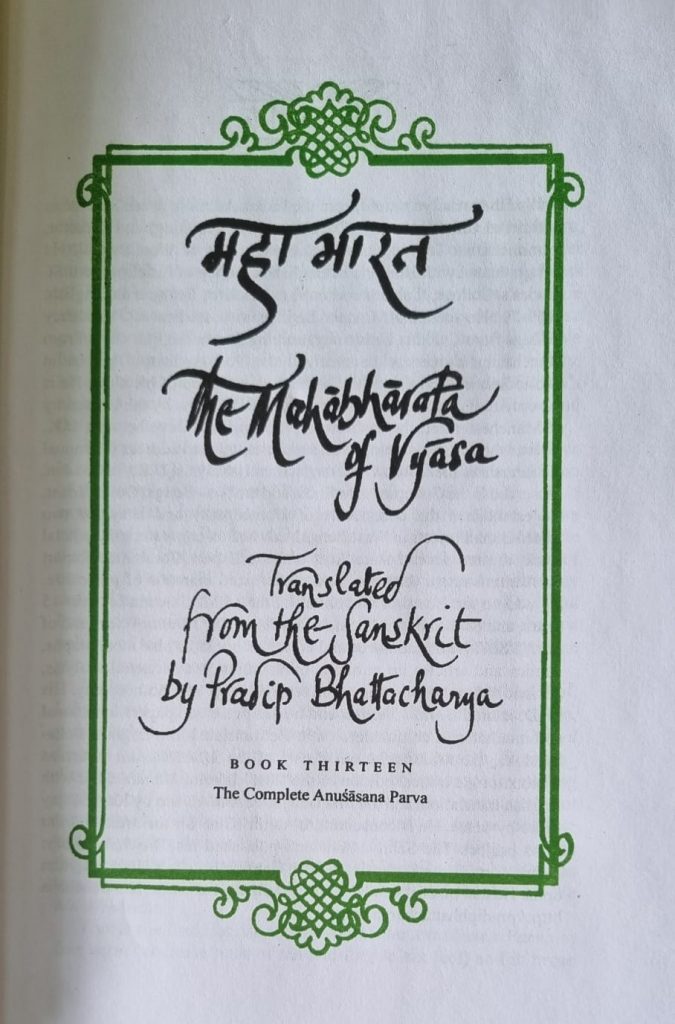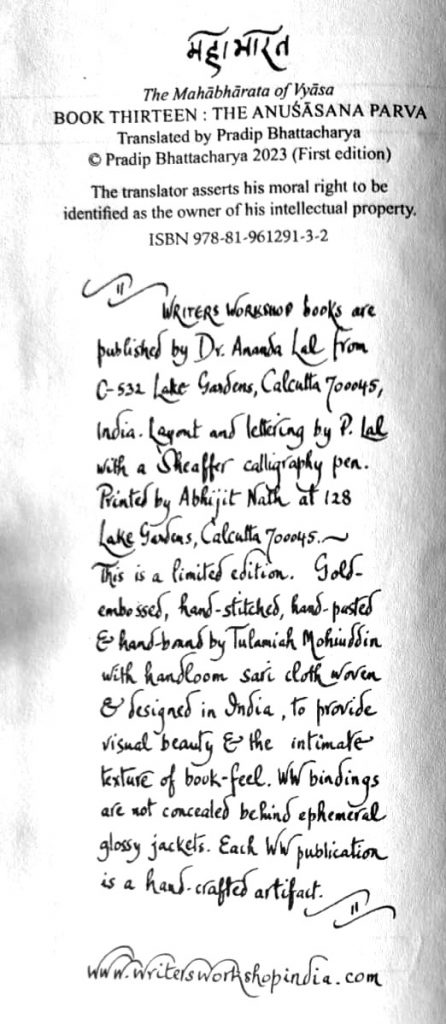 This is Book 13 of the Mahabharata, and the most complete English translation, in verse and in prose carefully following the original, published on 5th October 2023 by Dr. Ananda Lal from www.writersworkshopindia.com
The project that Prof. P. Lal began in 1968 and was unable to complete (he could publish only 16 of the 18 books before passing away) is now complete. My translation of the complete Mokshadharma Parva came out in 2016.
My guru-dakshina to my Acharya is complete.